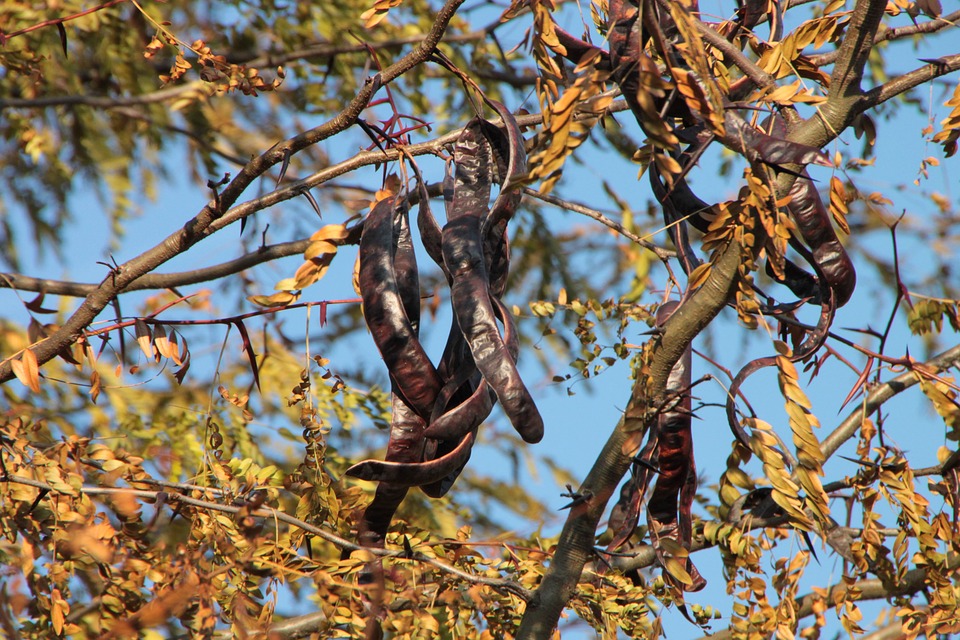 New trend in the agriculture sector
THE CAROB (CERATONIA SILIQUA)
GUIDE FOR STARTERS AND NOT SO NEWBIES
At LABIN we give you the best advice, and we take care of our customers with personalised attention, so that your crop multiplies its production.
Spain is the world's leading producer and exporter of carob, with an annual harvest of around 60,000-80,000 tonnes, and a regular cultivation area of around 45,000 hectares.
Cultivation is widespread in several regions, such as
Valencia (44 %), the Balearic Islands (28 %), Catalonia (22 %), Andalusia (4 %) and Murcia (3 %).
The carob tree, particularly in the Levantine region and the Balearic Islands, is characterised by traditional, old, dry-farmed plantations with low densities (around 50 trees/ha), which results in low yields, alternating and of variable commercial quality.
However, in recent years, new plantations have been established, mainly in pre-coastal areas of Catalonia, the Balearic Islands and Valencia, with little or no incidence of frost, densities of between 100-150 trees/ha and in some of them good yields are obtained, with low costs, as harvesting is mechanised.
At LABIN we help you to keep your crops vigorous during all their phenological stages
Our secret?
We have a wide variety of different types of fertilisers, where we will help you to draw up the best nutritional fertiliser plan for each of your crops.
First and foremost, it is advisable to know the nutritional situation at the beginning of the crop, with a
soil analysis.
If you want the trees to be productive, they must be treated differently from conventional crops.
We have different phases:
PHASE 1: BASIC FERTILISATION
Con LABIN 4 – 9 – 18 and
ORGAMAX G
, we provide the soil with one of the best organic materials on the market to enrich it.
PHASE 2: NUTRITIONAL MAINTENANCE
LABIFOL NITROPLUS,
LABIFOL SUPERAMINO
,
LABIFOL MOVICAL
and
LABISINERGIC
, with these fertilisers we will help to increase production and thus obtain more and better-quality carobs on our farm.
PHASE 3: POST-HARVEST TREATMENT
To recover the nutrients that we have provided in the different phases, we will provide
LABICUAJE
,
LABIN K+
and
LABICUPER
to nourish the tree, thus ensuring that next year it will continue to produce high yields.
Thanks to following these cycles, we will obtain and increase the productions of our crop.
Interesting fact:
 Even if you are not from Spain, but you are interested in this crop, do not hesitate to contact us as there are also carob tree plantations in Argentina, Ecuador, Colombia, Chile, and Bolivia among others...
What do you think? Curious, isn't it?
Not part of our family yet?
Join our LABIN family!
For more information contact us at our customer service number:
938 03 19 66
or send us an email to:
comercial@labin.net
Related news: